Follow Fluxus 2017 /
Gerrit Frohne-Brinkmann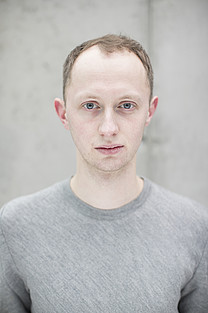 The Follow Fluxus – After Fluxus 2017 grant for young contemporary artists called by the Hessian State Capital of Wiesbaden and the Nassauische Kunstverein Wiesbaden goes in its tenth year to Gerrit Frohne-Brinkmann (born 1990, Friesoythe).
Since 2008 Follow Fluxus – After Fluxus supports young international artists whose work suggests ideas inherent to the Fluxus art movement in order to further develop the movement. The endowment of 10,000 Euro is provided annually for a residency in Wiesbaden from June 2017 through August 2017. The work stipend concludes with an exhibition of the artist's created work in the same year between the end of September 2017 and May 2018 and includes a publication.
The jury of five persons consisted of Simone Neuenschwander (Director, Kunstvereins Nürnberg – Albrecht Dürer Gesellschaft), Christian Jankowski (Concept Artist and Professor for Fine Arts at the Staatlichen Akademie der Bildenden Künste Stuttgart, Curator of the Manifesta 11, 2016), Michael Berger (Collection Berger, Wiesbaden), Dr. Isolde Schmidt (Cultural Department of the city of Wiesbaden) and Elke Gruhn (Chairwoman, Artistic Director and Curator, Nassauischer Kunstverein Wiesbaden). Gerrit Fohne-Brinkmann was proposed by Bettina Steinbrügge, Director of the Kunstverein in Hamburg, and Dr. Yilmaz Dziewior, Director of the Museum Ludwig Köln, for the grant.
The jury choose from 57 nominations:"The still young oevre of the artist Gerrit Frohne-Brinkmann from Hamburg, who studied under Ceal Floyer and Andreas Slominski, convinced the jury with his fresh and unpretentious approach, with which he irritates the audience by interrupting their common expectations.
The artist illuminates the multi-faceted psychologies of entertainment and event culture with forgotten relics, remaining artifacts, and tracks, which he reactivates by means of simple self-reflexive gestures and time-based actions. Be it with dummies of fossils illuminated by small fireworks, artificial mummies found in film and theatre collections, who gather collectively in the room, or fingerprints transferred to paper from the white keys of a grand piano.
In his works, which often are created in collaboration with other artists, Gerrit Frohne-Brinkmann links sculptural presentations with performative and linguistic action units, which make the works "take place", without controlling their impact and classification.
Within the framework of the Follow Fluxus scholarship 2017 the artist, while in Wiesbaden, wants to deal with the intersection of early culture forms and current popular performance formats in the amusement area. His interest is the immediate entertainment value, which he extracts from film, shows, illusion and magic and transfers to the visual arts. With this open work concept, where he stages the social hunger for amusement and magic quieter, but not less exciting, he has convinced the jury."
About the artist /
Gerrit Frohne-Brinkmann (* 1990, Friesoythe) lives and works in Hamburg. He studied fine arts at the Hochschule für Bildende Künste Hamburg and graduated in the sculpture class of Andreas Slominski, and Ceal Floyer in 2015. His works were already on display across Germany. 2016 he won the Art Cologne Award for New Positions.